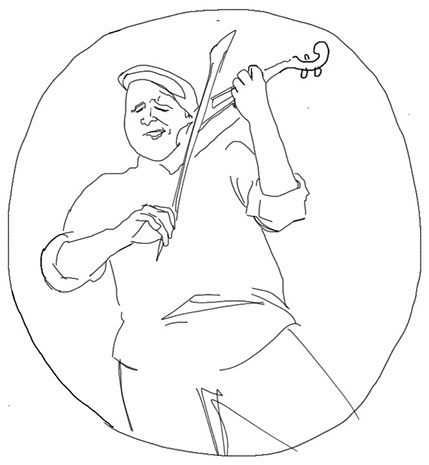 They say that some people are born with a silver spoon in their mouth; in that case, I was born with a violin up my ass.
Pretty much ever since I can remember I was playing the violin – I had to, my father (Savely Shalman) is a violin teacher and he made sure of it. Fortunately, I also wanted to, actually in my head I was already a violinist, even though I never wanted to practice.
The times in Russia were very turbulent back then, so when I was ten my mother, my brother and I moved to New York City.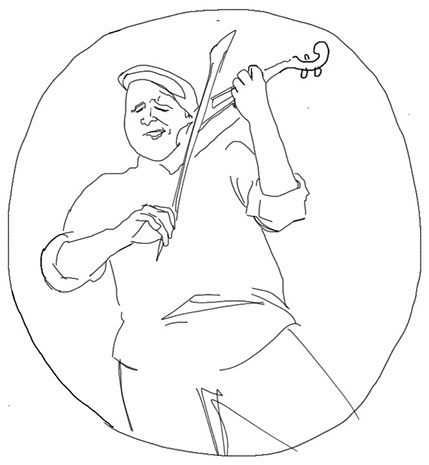 In NY moving on without my dad was not easy, but I was lucky enough to have an amazing teacher in Manhattan School of Music: Isaac Malkin. Classical music was (is) always in my blood, but as a teen I was mostly listening to Rock 'n' Roll: Beatles, Queen, Jimi Hendrix, Pink Floyd, Led Zeppelin, Frank Zappa, even the Sex Pistols. When I went to High School (LaGuardia HS of Music and Art – that's the school from the musical "Fame"), somebody gave me a tape of Stéphane Grappelli which made me see violin in a whole new light. Later I found out that I share my birthday with him – nice! In LaGuardia, Bob Stewart (a legendary Jazz Tuba player) was heading an amazing Jazz program which got me hooked on Jazz. We once played a beautiful ballad from Monk called "Monk's Mood" and for me that was it - that was the sound! I loved the dissonance, the coolness, the freedom. I went out and got an album from Thelonious Monk & Sonny Rollins (I think that was my first CD, before that it was all tape) and played it all the time.
After High School I worked in Sam Ash Music, a music instrument store near Times Square, the whole street was full of music stores. I met the most insane musicians there: Stevie Wonder, Roger Waters, Michael Brecker, James Cater, David Sanborn, Gato Barbieri, James Moody, Pat Metheny, it was crazy and inspiring. I had great colleagues that opened my ears up to so much wonderful music. I was also teaching and playing any gig I could get and going to Jam Sessions every week up in Harlem – an experience I will never forget.
Few years later I moved to Vienna and studied jazz composition & arrangement at Konservatorium Wien (now called MUK) with Andy Middleton, Heinz Czadek, Ed Partyka & Erich Gaebelein and graduated with a Bachelor degree. During that time I was playing with Russkaja, this was my first (serious) band. We toured all of Europe and played the most amazing festivals, as well as the most run down clubs. This was also where I did my first professional song writing, rediscovering my Russian & Jewish roots and discovering Balkan Music (which always fascinated me). After Russkaja I played with DelaDap and Wiener Tschuschenkapelle touring from Greece to South Korea and learned a lot about Balkan music from my Ex-Yugoslavian colleagues. Since then I played and/or recorded with Otto Lechner, Dunkelbunt, Marco Markovic, Hansi Lang, Willi Resetarits, Jony Iliev, DJ Panko (Ojos de Brujo), Birgit Denk, Luis Ribeiro, Kadero Ray & Martin Lubenov.
Nowadays I am playing with my own bands: duet with Boki Radenkovic, Global Groove LAB, Living Transit, also with my beautiful wife RONJA* and with the Austrian Eurovision Contestant Zoë. In 2015 I produced my first album from Global Groove LAB "I'm a stranger". Since 2019 I am also a teacher in musikMOMENTE music school.
That's about it, the rest is either none of your business or I forgot to include, so please feel free to drop me a line and ask.